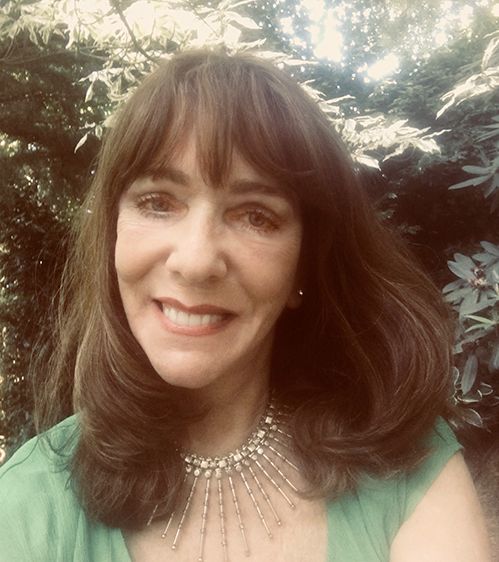 PAMELA J resides in the San Francisco Bay Area, which has been home for 40 years. She was raised and educated on the East Coast where the seeds for a future career as a professional photographer were planted while working in the New York publishing world as a photo editor.
A self-taught amateur for years, in 1996 upon returning to California from a year living in Spain, Pamela decided to "go professional" with her love of photography. Introduced at this time to the annual event Bouquets to Art, sponsored by the Fine Arts Museums of San Francisco, she soon found herself combining her two passions, flowers and photography, and photographing the event for the next fifteen years.
In 2001 Pamela's work at the museum led to a collaboration with renown floral designer Ron Morgan as photographer and graphic designer for his first book The Center of Attention.
In 2006 Pamela published Bouquets Art at the Fine Art Museums of San Francisco that chronicles ten years of her work for the event. A sequel to this edition, Bouquets to Art at the de Young Museum, followed in 2012. She designed, produced, and wrote the text for both books creating a unique legacy honoring the artistic union of floral art and fine art and the remarkable floral artists who create it. Pamela's objective is to blend and harmonize the two elements so creatively the images stand alone on their own artistic merit. The San Francisco Chronicle stated: "Pamela J's photos have the distinction of being art about art about art.., "
Floral Design 2006, a rare international gathering held in Northern Ireland became the subject of another book, Dromantine in Bloom, Flowers in Praise of Diversity, published in 2007. With delightful poetry throughout, the book celebrates the beauty of diversity through the creative genius of floral designers from 21 countries around the world.
In recent years Pamela's passion for photography has found its major expression in world travel. Her love of the cultural diversity within our shared humanity is the driving force that inspires her to seek out new worldwide experiences and adventures, all the while creating heartfelt friendships and unforgettable memories recorded with the heart of her camera's eye. Today the world is her home.